When you decide to move house, it's an exciting time! However, that excitement seems to fade the more you think about the details of the move. Looking around your house, you may be wondering how you accumulated so much stuff and, more importantly, how on earth you're ever going to pack it all up! There's a professional service for that. We do the hard work so you don't have to. The good news is that thanks to decades of experience, we have the correct skills, knowledge and equipment to package and transport your items easily. Don't get overwhelmed by the prospect of moving day! Believe it or not, the team at Sheffield Removals can make house removals incredibly easy.
House Removals Sheffield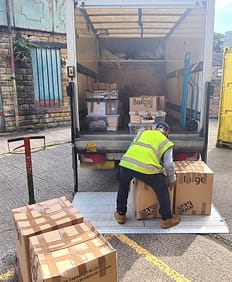 Before we start the removals process, we make an individualised plan. This enables us to strategies so that your moving day goes without a hitch! We will ensure that your items arrive in the best possible order so you can be unpacked and comfortable as quickly as possible. Our objective is to have you settled promptly into your new place. Moving doesn't need to be a long and stressful process. With our team on your side, you can get the job done quickly! We'll be there to support you every step of the way. If you need packing materials, let us help! If you need to take down furniture and reassemble it at the other side, we have your back! Whatever your move requires, Sheffield Removals can deliver it.
You may be thinking that a service like this is bound to cost a fortune. Don't worry! You can request a quote for your job before you commit to hiring us. We believe you'll be pleasantly surprised by the low cost of our high quality service. We do things this way for a reason. The Sheffield Removals philosophy is that everyone in our community deserves a quality removals service, whether the job is big or small. This is why we take pride in delivering exceptional customer service at an affordable price. Why not request a no obligation quotation for your move? You'll see for yourself that our prices are reasonable, especially considering our extensive experience in the removals industry.
Get the specialist team at Sheffield Removals
Many people try to take on the task of home removals alone; however, to us this is pure folly. When you let amateurs do the job of professionals, you risk injury and property damage. You will also take more time than necessary and experience higher stress levels as a result. We're sure you agree that there are many benefits to entrusting this difficult work to the experts instead. Once you handover your removal to our team, you can relax and look forward to moving day! We want to ensure your fresh start begins without a hitch! That's why we plan as much as possible to make your move efficient and incident-free. Make your moving day memorable for the right reasons! Get the specialist team at Sheffield Removals on the job, and you'll be glad you did. Your new home awaits!